Snes9x4P is a port of Dingoo SNES9x to Pandora, derived from SNES9x4D Dingoo.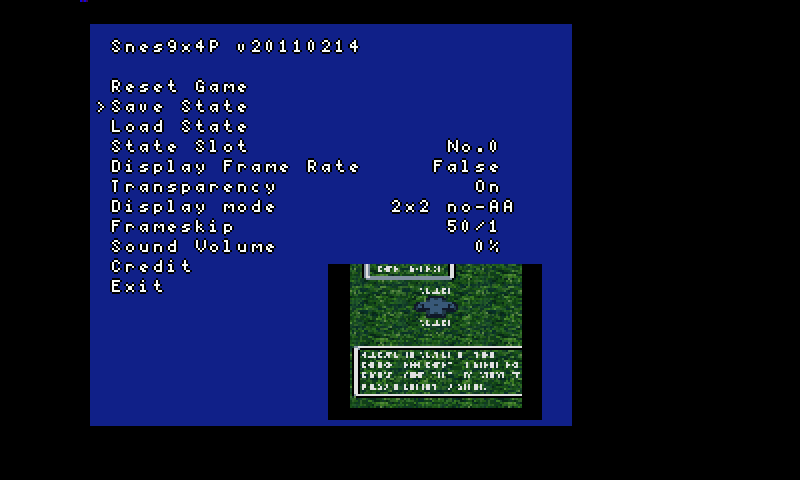 Changes:
* Added a "toggle turbo mode" key and mapped it to 't' on the keyboard.
* Added a battery level indicator in the menu.
* Increased the number of savestate slots to 10 (instead of 4).
* Updated preview pics.
http://repo.openpandora.org/?page=detail&app=snes9x4p_ivanovic