Snes9x4P is a port of Dingoo SNES9x to Pandora, derived from SNES9x4D Dingoo.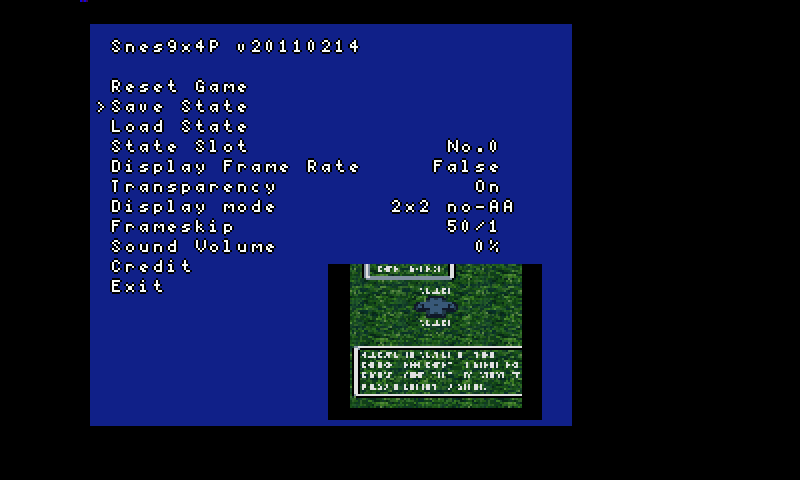 Changes:
* Finally fixed OS Version detection.
* Changed default scaling mode to "2×2 no-AA" to make sure that the emulator always starts even if problems with hardware acceleration might occur (eg. with the experimental kernel or further problems due to libSDL and the OS version).
http://repo.openpandora.org/?page=detail&app=snes9x4p_ivanovic