ZEsarUX (ZX Second-Emulator And Released for UniX) is a ZX Spectrum emulator for UNIX systems, but also available compiled for the Pandora. It emulates the following: ZX Spectrum, ZX-Uno, ZX80, ZX81 and Z88.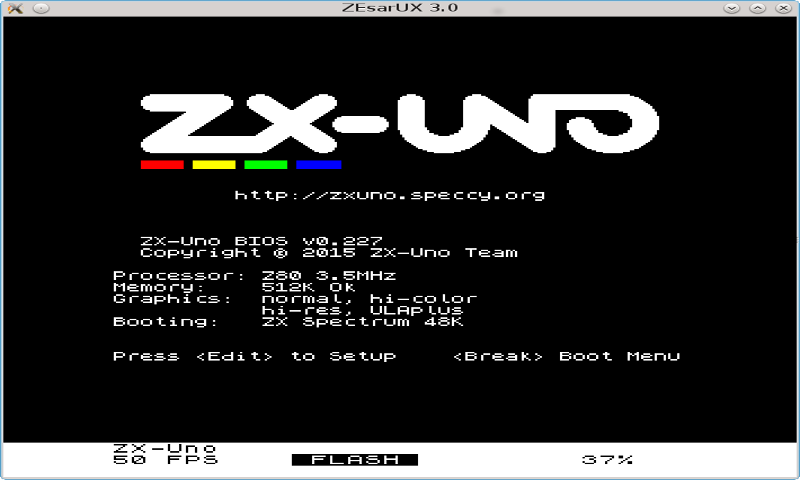 Changes:
– Make ZX-UNO default emu. ROM and MMC copied at first start to appdata folder.
– Flite config files restored. Text to Speech works again.
– Changed default config. It would overwrite the current one the first time only.
– Fixed permission files on share/zesarux folder.