This software will install as a today or home plugin and offer the user the possibility of instantly switching the audio between Device Speaker, A2DP Stereo Headsets and Speakerphone.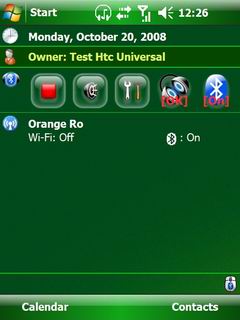 After A2DPToggle is installed, you will need to pair your A2DP Wireless Stereo Device (Headset, Loudspeaker) to your Windows Mobile device.
The A2DP Device must support the service called "wireless stereo" or "audio/video". Make sure you select one of these services when pairing.
Changes:
– 1.1 can be used with Smartphones as well
– Battery power consumption reduced
– Improved interface
– additional parameters for A2DP.exe
– speakerphone support