CEProp gives the standard explorer extras.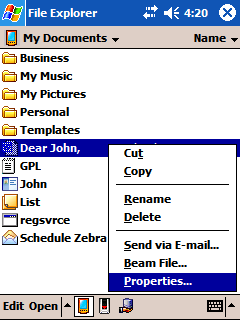 Such as:
* View file and folder properties: Type, size, and time of last modification
* View and change file attributes: Read only, hidden, archive.
* Rename files and folders, including the filename extension.
* Edit shortcuts.
* View version information for program files.
* Open files with other applications, such as Pocket Word.