Using Klaxon is pretty straightforward; it's more or less like the standard Clocks and Alarms application.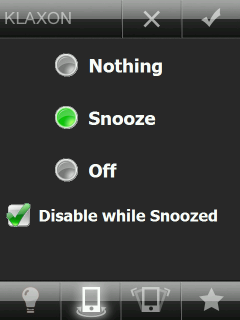 Changes:
Skinning support implemented, sample skins will be released soon.
Completely stripped out the old Klaxon UI design and added QVGA support for the new skinnable UI.
Fixed bugs related to the new feature that allows you to disable sensors while snoozed.
Discussion: http://forum.xda-developers.com/showthread.php?t=432983