PocketCM is a finger friendly contact application for PDA phone, it will allow you to scroll to you list of contacts, call them and edit them. Actually it's the rewrite in native of ContactManager, a .NET version of a finger friendly contact.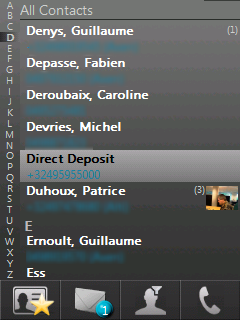 Changes:
Added a button near company/city edit field to select value from existing contacts
Tweaking and fix in the theme
Bug fixes (DWORD alignment on blt, and alpha blt, clipping bugs, update contact detail after edit, …)
Fixed a bug that cause cached to not be recreated correctly
Fixed a bug that cause some image to be stretched instead of blitted, you should see a huge performance improvment in some theme

Thanks to http://www.dev-fr.org for the news.