PocketCM ImageViewer is currently a test version, the purpose is to experiment what's possible with image on our Windows Mobile device using the PocketCM framework.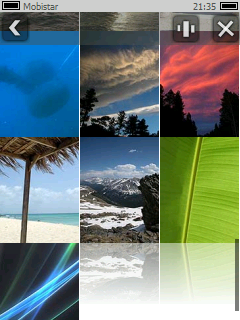 Changes:
– Rotation support (scroll from top to bottom on the rightmost part on the screen when in slide or zoom mode).
– Variable zoom support (slide on the bottom on the screen to change zoom)
– Header button now disappear after a few seconds of inactivity, allowing you to see the picture fullscreen.
– Rewritten image loading engine, should be faster but mostly support bigger image. The good news is that those improvment will be in the next PocketCM Contact build.