S2U2 (Slide2Unlock2) is a simple lock/unlock application which has the iPhone style slide unlocking. It can be used as a screensaver while you don't use your device. And it's has a CallerID function.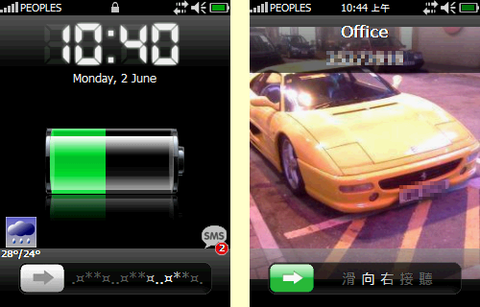 Although S2U2 is now called v1.12, it doesn't mean it can be run perfectly on your device. Thanks to different devices produced by different vendors. So, please test it before use it everyday, especially the CallerID function.
Changes:
– fixed the blank screen problem introduced in v1.10.
– enlarged the responsing area of the slide button.