S2U2 (Slide2Unlock2) is a simple lock/unlock application which has the iPhone style slide unlocking. It can be used as a screensaver while you don't use your device. And it's has a CallerID function.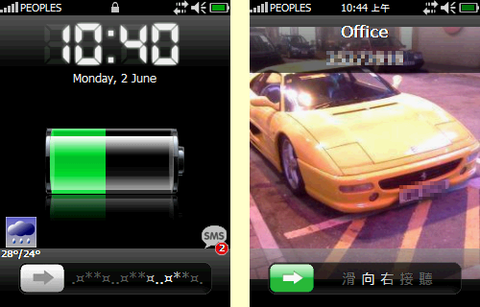 Changes:
– rewrote the show appointments code which fixed some bugs & requires lesser CPU time.
– further optimized the screen rendering speed.
– when the S2P control is activated, appointments info will be temporarily hidden.
– removed the lock when S2P (or other music app) blanks the screen.
– added option to disable the unread count of MMS.
– upgraded some graphics (but still not all) to true VGA for the VGA version.