Send sms to multiple contacts.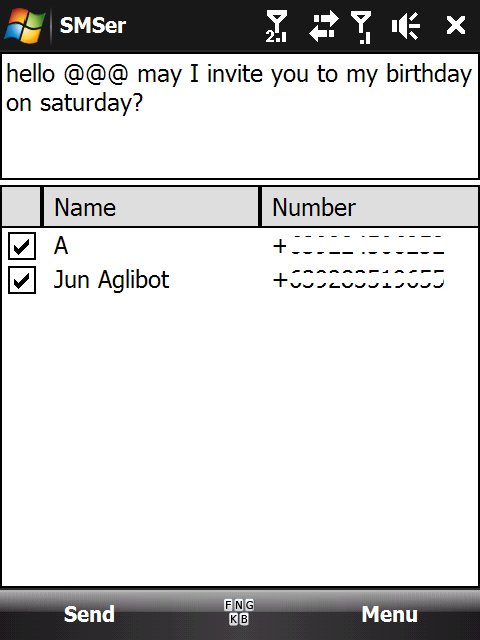 How To:
– type your message on the first box. if you want the name of your contact to appear in your message, just type in @@@ where you want the name to appear inside the message.
– add contacts in your list: Menu > Add Contact
– save your list for future uses: Menu > Save List
– load your list: Menu > Load List
– sending sms: Send menu will show SIM1 and SIM2 because this application was written for ACER DX900 dual sim phone but using it on a single sim WM device will also work.
– after pressing send, the application will hide itself, and will reshow itself after the task is done.