ThrottleLock is a pattern based lock application, fully skinable and with multilanguage support.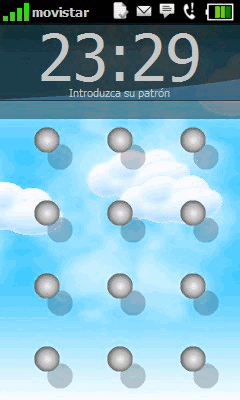 Changes:
– Added 3D effect based on GSensor (will work on Omnia and HTC GSensor enabled devices). Can be disabled thorught the settings dialog.
– Added Active tasks notification icon.
– Added Upcomming appointments notifications icon.
– Added Notifications dialogs showing:
– Number of Unread emails and the last unread email subject
– Pending tasks
– Unreaden SMSs and the last unread body.
– Next Upcomming appointment if it's in the next two days.
– Number of missed calls and last missed call.
– Added minimun time lapse after last power off before ThrottleLock autmatically locks the device.
– Fully redesigned settings dialog.
– Now if text size for the clock is 1, clock is not painted.
– Skins inherint graphics from the default one.
– Added ThsDownload so Gold users can download their licenses directly from the device.
– Added AppToDate support.