Znax is puzzle game in which you'll have to click 4 tiles of the same color and form squares as big as you can. All the tiles inside the rectangle will be erased, and you will get points.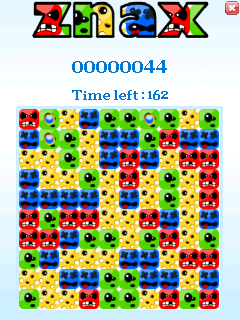 Changes:
– No more invalid moves
– Smoother/faster changes
– New input method : simple drag
– Support for WinCE 5 systems
– Optimised CPU/battery use
– New menu with possibility to check the top scores
– Hitting quit when playing returns to menu
Thanks to http://www.dev-fr.org for the news.