Unlucky Pony is a Sega CD game by gameblabla. Play as "Rinblow Trash" , a pony who is always in trouble. In your quest you will encounter falling poops from the sky and pony haters that want your death. Will you be able to make it alive?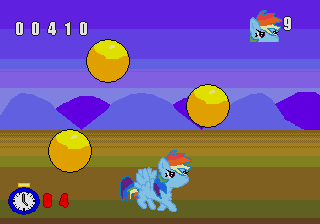 Please accept YouTube cookies to play this video. By accepting you will be accessing content from YouTube, a service provided by an external third party.
If you accept this notice, your choice will be saved and the page will refresh.