Intrepid Izzy by Senile Team is yet another Dreamcast game in development. It's an action adventure game featuring a wonderful mix of classic and modern gaming. Explore a colorful and imaginative world as the lovable, witty and above all intrepid Izzy.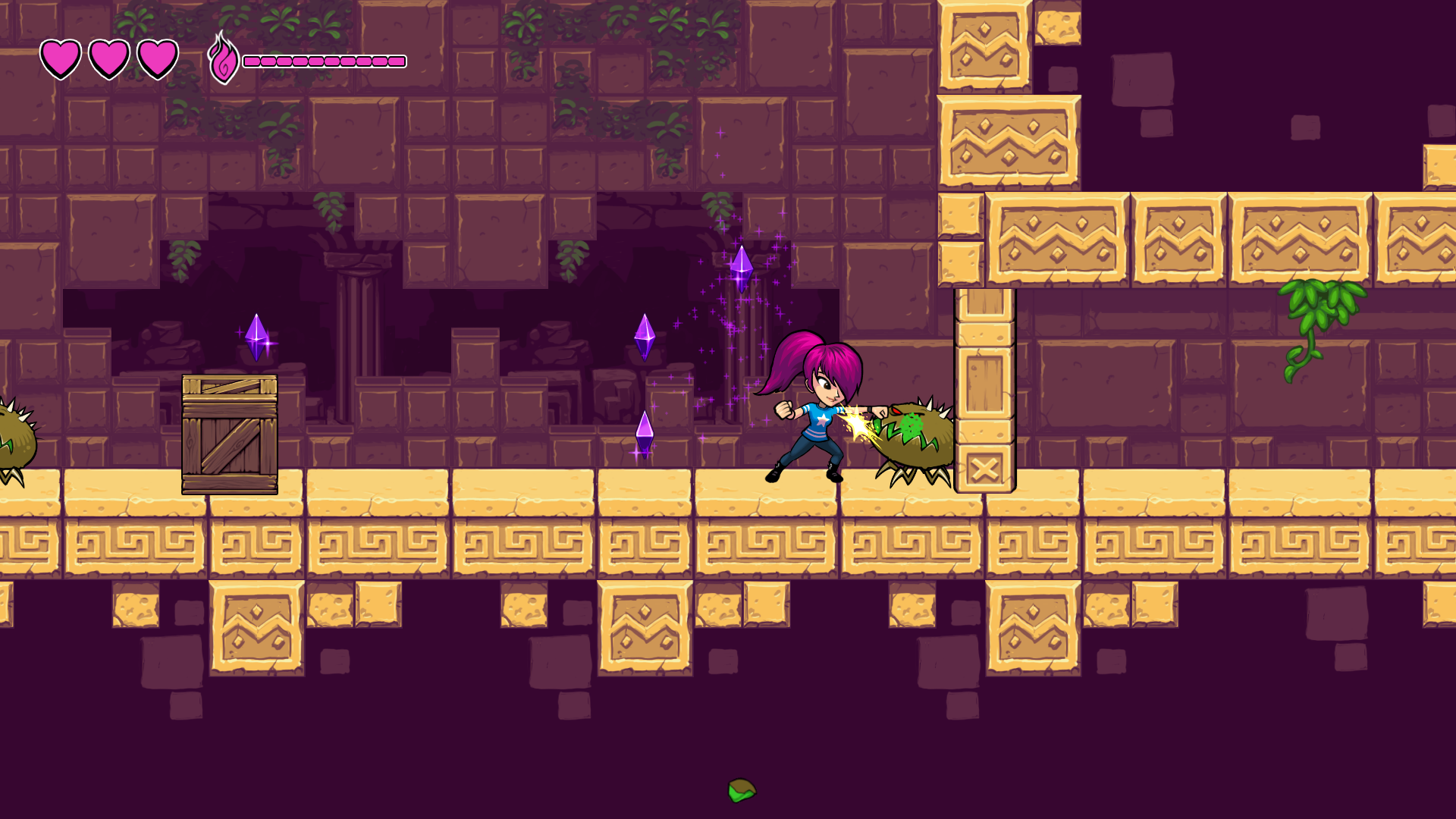 From the Senile Team Facebook page:
A few days ago we posted a silhouette of our new game's protagonist. Now, it is time for the big reveal!

Our newest project is called "Intrepid Izzy", and it is is a 2D action adventure platformer (or "metroidvania"). Mixing platforming with beat-'em-up and RPG elements, the titular character must jump, fight and puzzle her way through various imaginative, colorful worlds.

A lot of time and attention was spent on developing the visual style of the game. The crisp and cartoony HD graphics come to life thanks to bright, warm colors and smooth animations.

The game is being developed on PC (Windows), and a Dreamcast version is also in the works (though obviously not in HD). Additional platforms are also being looked into.

We hope you are as excited about this game as we are!