Yet another interesting Podcast with Dreamcast related content!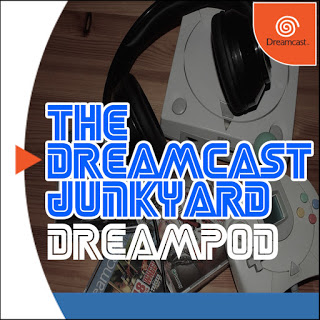 Content:
Welcome to DreamPod episode 43! In this instalment of the world's most popular podcast called DreamPod, regular hosts Tom and Ross convene to discuss the 18th birthday of the Dreamcast and the country-wide celebrations taking Japan by storm. Elsewhere, Ross discusses his love for Shadow of Mordor when viewed on a 4K screen, while Tom reveals his recent purchase of another PS2 and the differences between Ferrari F355 Challenge on the PS2 and Dreamcast. The main topics of discussion however, focus on the new indie releases heading to the Dreamcast (Hermes, Survival Code and Project Bennu), and the official 2017 Sega hardware calendar sold exclusively in Japan. Finally, your hosts discuss the weird and wonderful world of Etsy and investigate what kinds of things you can find if you search for Dreamcast. This is episode 43 of DreamPod, and we hope you enjoy it!

As ever, if you like what you hear please consider leaving us an iTunes review. And if you fancy chucking $1 a month at us for this lovely content feel free to check out our Patreon page. Thanks!
http://www.thedreamcastjunkyard.co.uk/2016/11/dreampod-episode-43.html