The spanish scene has created a new graphical adevnture engine and there is no better way to make its debut than dedicating it to those crazy, magical beings, also known as TROLLS which hang around on ELOTROLADO.NET and do nothing but piss off people and fill the scene with garbage, slimeballs, shit and bad mood for everyone.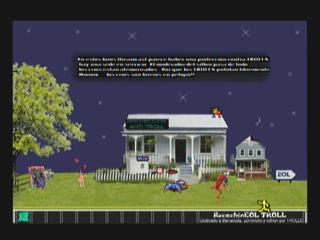 It is a game where you play as a Troll that tries to piss off forumers, you can move it with the cursor to pick items, move, and interact with the people.
Thanks to http://dcemulation.org/ for the news.