French developer Vetea updated his Mega Drive / Genesis game Bomb on Basic City. Help Papi Commando bombing down buildings using the gravity or "Tetris" destruction mode.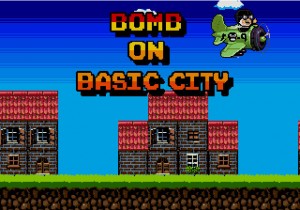 Changes:
– New Menu ! Now you can choose the difficulty level in game ( Easy, Normal, Hard ) and the Init of the SRAM Game's DATA.
– Save gestion for each Zone / Difficulty.
– New Zone 4 : The old Quarter.
http://atariage.com/forums/topic/251258-new-homebrew-genesis-game-bomb-on-basic-city/