Did you know Andy Grind is working really hard to bring Cave Story to the Sega Genesis? His version is a rewrite/port of the popular freeware game Cave Story for Sega MegaDrive/Genesis. The engine is built using SGDK, and written almost entirely in C.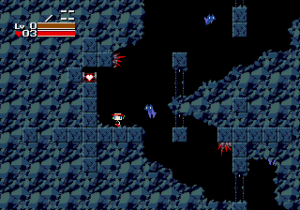 Cave Story for Mega Drive gameplay
Release notes:
There are a lot of crashing fixes after 0.2.1 so if that version crashes during a map transition try this. You SHOULD be able to reach the last bosses. All of which are messed up and buggy. Plantation is also messed up and buggy. I've gotten rather burnt out working on this and am gonna go play video games for a while.