Developer orlanrod currently works on his game Cosmic PI. It's a two player action-adventure game, with a comical tone. A galactic organization called the Lawful Eyes are investigating a major case in the metropolis of Redium, that is under chaos from creatures calling themselves the Slush. They are tasked in uncovering information that might lead to the source of their origins.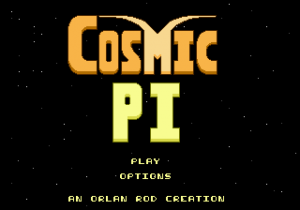 News update:
Log week # 5

This week, i spent a little bit of time on the game design document. But mostly i am having some physical issues with my upper abdominal area, which is giving me recurring shortness of breath and low blood pressure. No health insurance (America) so, i am going to slow down from time to time, and work on my good days. But, i will indeed continue progress. Although, i am not going to bump the thread for this week.

Any who, see you guys next week hopefully with more progress.
http://gendev.spritesmind.net/forum/viewtopic.php?f=8&t=2173