Developer orlanrod currently works on his game Cosmic PI. It's a two player action-adventure game, with a comical tone. A galactic organization called the Lawful Eyes are investigating a major case in the metropolis of Redium, that is under chaos from creatures calling themselves the Slush. They are tasked in uncovering information that might lead to the source of their origins.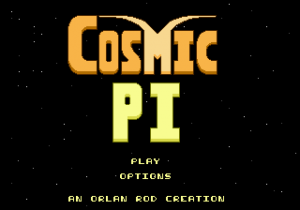 News update:
Log week # 6

Hey everyone, I am back for another news update.

So, i am been feeling better but not 100%. I managed to get some art done for this week, though, so everything is on track.

These are a few of the main characters you'll be in contact with in the game in act 1. I will reveal who they are as I build a demo of Act 1, after more art is completed. Still need the rest of the main chars, plus the generic npc sprites that will be in the game.

Anyhow, I will see you next week with more progress hopefully!
http://gendev.spritesmind.net/forum/viewtopic.php?f=8&t=2173