Demons of Asteborg is a new original and challenging 2D-platform game mixing action, little puzzles and strategy coming soon for the SEGA Mega Drive and Genesis, Windows, Mac, Linux and Nintendo Switch. This 16-bit game will bring back many memories to the retro-lovers.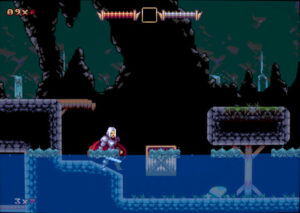 Quote:
As you know, it's been a while since we gave any news, we're working hard because we had plan to release the game at the end of 2020, however we were finally able to quantify in a concrete and realistic way the remaining work, so here is the definitive planning for the release :

– December 2020 : Level design, Bosses and enemies AI complete.
– January 2021 : Scenario and fine-tuning.
– February 2021 : Test phase.
– March 2021 : Official release, preparation and shipment of cartridges.

We can't wait to release the game !