Free MC Boot is an 'exploit' that allows a user to install it on official 8MB Sony MC's as well as 3rd party cards. (with the exception of those needing a boot disc to be recognized or cloned Chinese cards).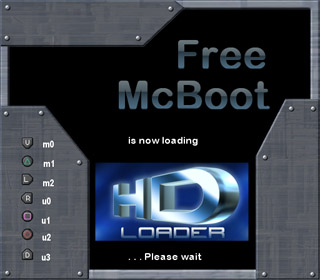 Quote:
BE SURE TO NOT HAVE A BOOT.ELF or DVDELF.BIN in the installer folder if you want to install the default FMCB.

It creates only your osdxxx.elf file and an empty BOOT folder on the Memory Card. Place the elf you want to boot as BOOT.ELF in this folder, or in BOOT folder on usb stick (if you let the installer inject the default loader).

You can optionnally put in the same folder that the installer:
– "DVDELF.BIN" file to replace your rom dvdelf taken by default for inject (It must be encrypted, so just taken out from rom).
– "BOOT.ELF" file to replace the default loader, you can for example inject uLE directly (sometimes the elf you want to inject fails to load, this is a problem with load address, so try to pack it with another load adress).

The default loader boots in this order :
– mass0:/BOOT/BOOT.ELF
– mc0:/BOOT/BOOT.ELF
– mc1:/BOOT/BOOT.ELF
– mc0:/B?DATA-SYSTEM/BOOT.ELF (where ? is your region.)
– mc1:/B?DATA-SYSTEM/BOOT.ELF

The Cross-Linking trick has been removed, it will become optional in future release, but I need to fix some issues before.

If you have a red screen at boot, this means no boot file found, check that you have a BOOT.ELF file in boot folders.

Known Bugs:
– On newer PS2 it will fail to load "erom0: DVDELF", these ps2 can't hold the FMCB loader in their DVD player so try to get a DVDELF.BIN from an older ps2 of the same region
– The formatter will not work properly if the memory card have bad blocks.
– The installer uses XSIO2MAN and other extended modules, so PS2 without these modules will fail to run installer.
Thanks to brakken / http://www.tehskeen.com for the news.
http://psx-scene.com/forums/freevast/58292-official-free-mc-boot-releases.html