They Do Not Die 2 is a successor of "They Do Not Die". A top-down Zombie shooter with rather simple graphics by ThatOtherDev.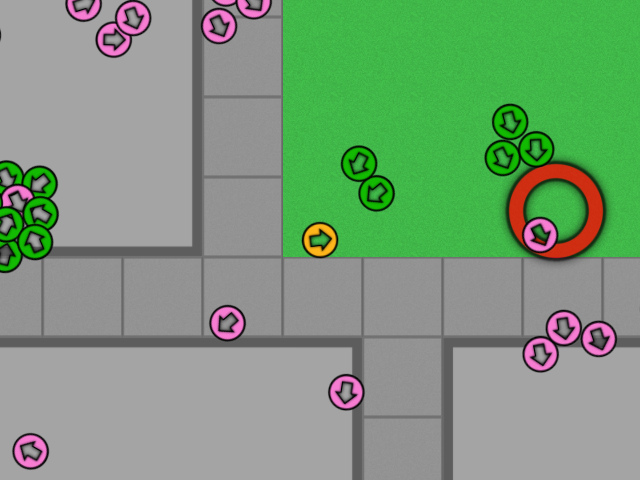 Changes:
The walls are solid.
The world is darker.
The zombies can hurt you and the other survivors.
When survivors die they turn into zombies.
On screen text shows how much health you have and how many zombies you have killed.
When you are hurt the camera zooms in.
When you die the game restarts (complete with a reset kill count and a newly generated city).
If you shoot a zombie it will then always consider you its target regardless of any other survivors that may be closer to it.
There are more zombies.
Everyone moves faster.
Buildings are now occasionally subdivided into multiple rooms.
The game pauses when the XMB is up.
http://thatotherdev.com/2011/08/16/they-do-not-die-2-v0-2-–-ps3/