A Shoot-Em Up game by leviadragon.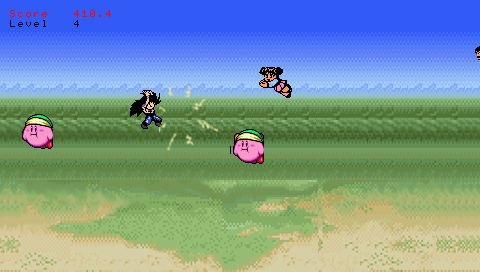 Release notes:
A Small Shot-em-Up where the hero , Galag , do a travel in an island full of monsters for become a real warrior.
The commands are simple, directional cross for move the hero , cross button for shot , and R button for go ahead in the island.