MK2k ported "Alex the Allegator" over to PSP.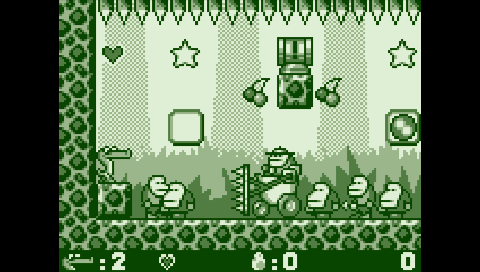 Alex the Allegator 4 is a true jump'n'run, just like the old classic ones. Guide Alex through the jungle in order to save his girlfriend Lola from evil humans who want to make a bag of her.
Alex the Allegator 4 is a very small game. It runs in a very low resolution with only four colors and will not provide you with any real time video or 3D effects. Nor will it snare you with a compelling storyline. It's only a short platform game with a few tricks up it's sleeve.
Thanks to the author MK2k himself for the news.
http://www.mk2k.net/serendipity/index.php?/archives/25-Alex-the-Allegator-4-PSP.html