Codetactics updated their multiplatform, 3D, top down, arcade style helicopter game Apollonia.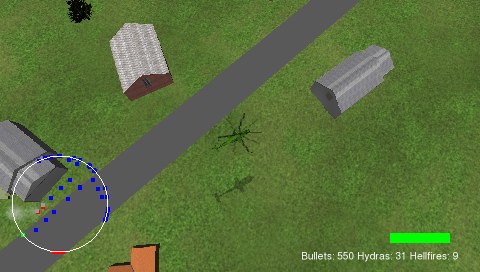 Release notes:
Posted by Justin on Monday, 16 March 2009 1:06am

This version is a bit of a maintenance release. We've provided some backward compatibility with OpenGL, so it even works in VMWare! We've also increased performance on the PSP. Check out the rest of what's changed in the changelist, see the new screenshots, and, of course, download! Leave us any feedback in the comments of this news post! Here is the latest screenshot!