Audio Mechanica is a digital audio recorder / effects processor for PSP.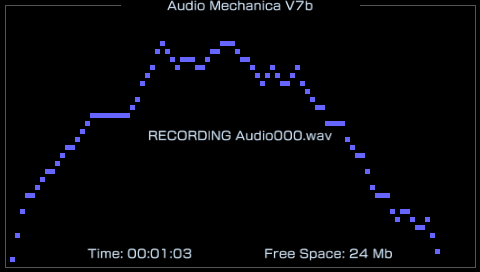 Changes:
Program reports errors to screen, and constantly checks available space during recording.
Implemented recording timer, displays hours, minutes and seconds for the current or last completed recording.
Program checks and creates target recording data folder on the Memory Stick if it doesn't already exist.
Program checks and reports previously recorded files, and does not overwrite them.