Cannons and Shields is an action game for PSP with lots of tanks and explosions.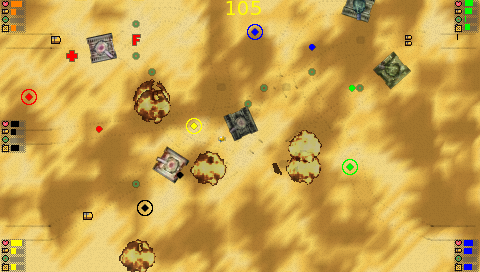 Changes:
Pause.
Graphics improvements.
3D terrains (if your tank is at the top of a mountain, it will fire very far from your position!).
The game uses less PSP memory (so its more stable).
Added credits.