"sony psp player" updated his "Coverflow" application for Playstation Portable. It's using Luaplayer HM.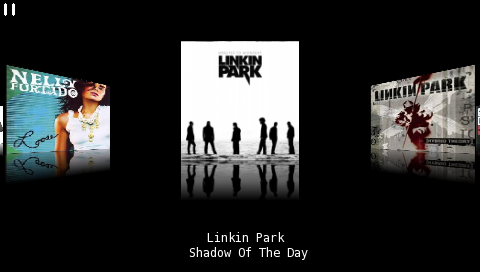 Other release notes:
I decided to share my progress on this with you.

It features ID3 support and loading the cover from mp3 (thanks to Yongobongo!!).
Pictures are loaded from the covers folder. If there is no picture for the mp3, it's loaded from the mp3.
Music is played at 69 MHz.

Music is loaded from ms0:/MUSIC/

Best size for pictures: 128*128.

It has a pause function now.