This plugin allows you to edit the clock string and add more features like weekday, monthname, year, battery percent, battery lifetimer, and more…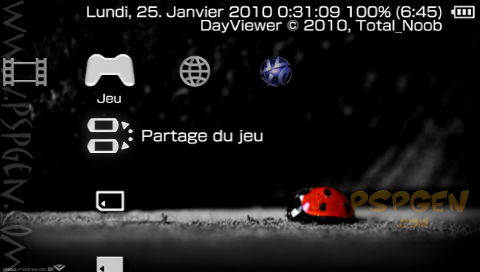 Changes:
– Now you have the full possibility to edit the clock string to your desire.
– Added battery lifetime.
– Fixed incompatibility with AutoStart PRX.
– Solved bug in unicode encoding: some character didn't show correctly.
http://forums.qj.net/psp-development-forum/163861-release-dayviewer-v7.html