DJ Drops is a musical puzzle game where you have to clear levels by resisting until the end of the song.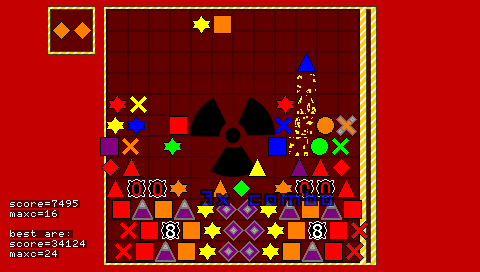 Release notes:
I just compiled a new demo of my DJ Drops game so people who like the serie can have a look on what I'm doing.

It contains the old level "S Soup" in normal difficulty, that I finally decided to finish.

It contains also bugs, some graphics are not done (mainly the blocks!) but gameplay-wise it's finished (hasn't changed since last demo I think).