This is DTMF Dial V3 release. DTMF Dial is an auto touch tone dialing phone book. It allows you to place phone calls and navigate touch tone based phone menus with pre-programmed DTMF sequences.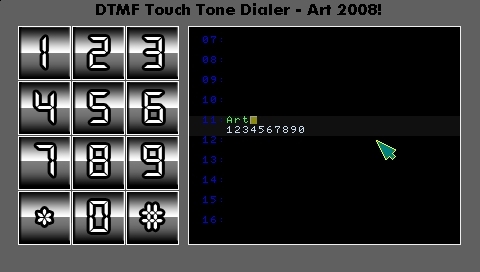 Changes:
– Added support for an external skin file so the end user can provide their own main program graphic.
– Changed default skin to that provided by Jomann of QJ net forums.
– Various small fixes, including better text formatting in the editor window.