loicdu28 released his first homebrew for PlayStation Portable Gaming Tool.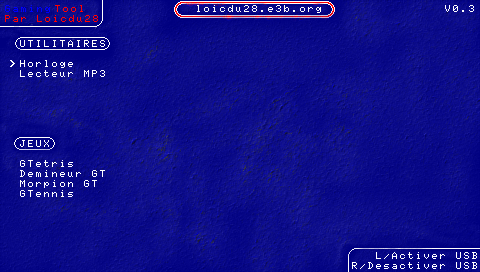 Release notes:
This homebrew consists of two parts:
– Games
– Utilities

1 Games:
In the version I will show you there are exactly 4 games.
A Tetris, a pong, a tic-tac-toe and a minesweeper

2 Utilities:
For the moment there is a MP3 player and a clock.
http://xtreamlua.com/modules.php?name=Forums&file=viewtopic&t=4455