Hamtaro Holidays by leviadragon is a simple virtual pet game featuring the famous hamster Hamtaro! The initial release of this homebrew happend back in 2007.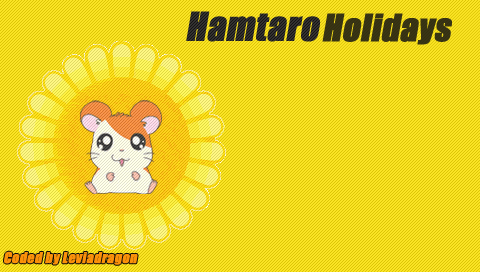 Features:
– Pool! Hamtaro can swim with his friends!
– Mini-Walk! take a little walk with Hamtaro in a lot of (strange) places
– Gift! Give to him a little present
– Ball! Play with a ball
– Cure! Cure our little hamster
– Feed! Feed him with berries found during Mini-Walk.
– Day & Night circle with music associated.
– Now Stable and bug fixed.