An application by roe-ur-boat, view and sort your games and applications on your Playstation Portable.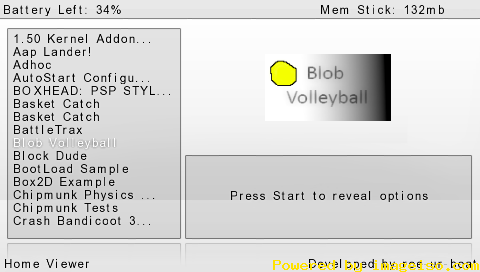 Release notes:
Here's another badly-named application I've made that I made so I could sort the many games and apps on my PSP. You can freely move your games up and down in the list and there is also an option to sort them all alphabetically.

I hope somebody else finds this useful and if anyone has any suggestions or comments feel free to post below or send an email to my address in the readme.