iLife is a file browser, launcher and media player application for PlayStation Portable.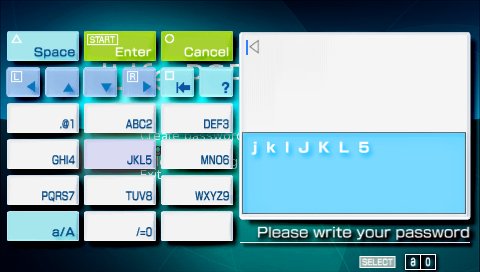 Changes:
-Create your password, login and select your language (the password by default is "ilifepsp" )
-The CPU speed depends on CPU.conf
-As file menu, delete files and folders, rename files and folders, create folders and cut and paste files only.
-iLife Update avalaible.(It doesn't work yet correctly)
-Autoboot to iLife PSP.
-Added Chat and CPU settings.
-Bugs fixed.
-The time is fixed too. Now you can see the seconds and the date.
-System information improved, now you can see some informations in MB
-As regards playing songs and and loadings files:
Load PSX games at format .PSX (only officials PSX GAMES)
Read texts(still BETA)as txt,log, pdf,htm or php.
Loading Lua and prx files fixed.
BMP format is included . Now you can rotate the images.
PLayings songs improved. CPU Speed is reduced, Ogg files fixed. R and L to play the next song or to play the pevious song . When song is finished, the next plays. Now you can see the percentage and the Songtime.
You can browse images while you are listening to music
Write the name for the captures.