LameCraft by Drakon is a game heavily inspired by Minecraft, where you can destroy or build block worlds.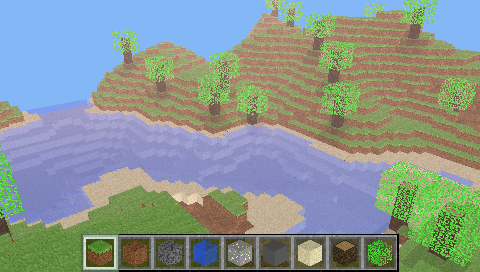 Changes:
– Better collision detection.
– Less graphics errors related to clipping.
– Small cubes are not clipped anymore near wall.
– Medium cube on the right – not animated yet.
– New option in game menu: "DevMode" – this will show fps,cpu/gpu usage,free memory…
– New option in game menu: "Take screenshot" – will make screen from the game and save it to the Lamecraft folder.
– In menu circle will work as "Back"
– In game menu you can turn off menu by pressing second time menu button.
– Simple sound in menu – testing audio lib.