Learn Japanese is a trivia game designed to help people memorize Japanese words.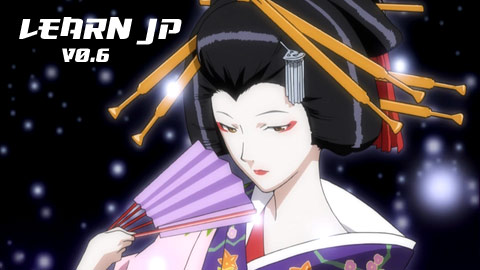 Release notes:
What's up world, Ponlork here with a new release. I made some big improvements, I added some new animation and I fixed the memory issues that caused the game to crash. This version now supports MP3 playback. As usual I added more audio and two extra stages. For those who use the Championship Mode I fixed the issue with the spacebar that would sometimes create double spaces when trying to tap the right analog stick.

There is now an option to select which PSP Model you have. If you select the Slim, then there's an extended anime opening sequence at the beginning of the game. It won't work on a fat though it'll just display an error. if you happen to select the slim option on a Fat, Hold R while loading the game and it'll switch the setting back to Fat.

I get requested this a lot but I plan on adding Japanese text support in my next release. Plus the option to save, and a Help tutorial within the game. My yume is coming into fruition.
http://forums.qj.net/psp-development-forum/166327-release-learn-japanese-v0-6-updated.html