homemister91 is working on another update of his modified LUA Player for PSP.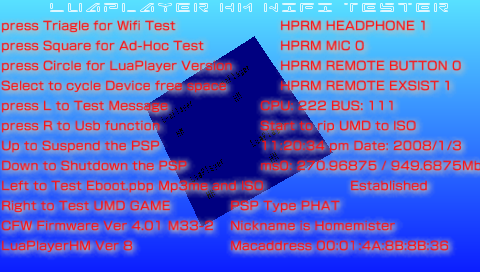 Here are the WIP news:
About a week ago I told everyone that LuaPlayerHM8 would no longer support .ttf fonts. Well, After some time I have figured out how to include both IntraFont and .ttf fonts. Here is a screenshot of the Intrafont (red with silver glow) and .ttf font (title).