Can you guide Mario though this epic journey to save princess Peach? Or will Bowser forever haunt your dreams?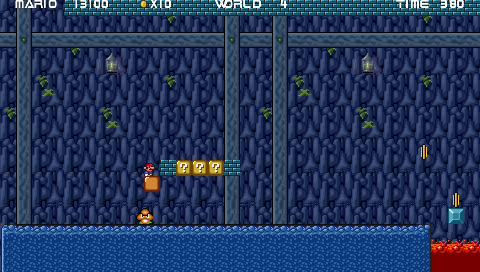 Mario Fusion is a tribute to the Mario franchise that we all know and love. The game features most of the features you would expect to see in a Mario game, with breakable blocks, animated tiles, mushrooms, coins, Goombas, flowers & shells. The game features 5 Levels including a showdown with your evil nemesis Bowser!
Changes:
Bug is fixed where Mario would keep running after the levels end.