Maxy_PSP is working on a new Shell application for PSP.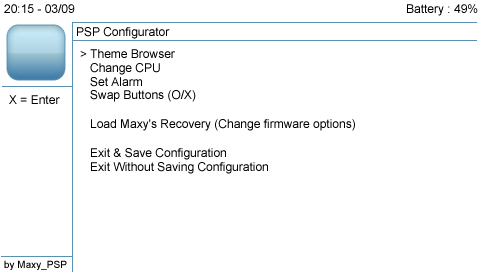 Quotes:
Hi,

We're finally back, after long months…
After the quit of Ahman, we decided to make our own shell, named MaxES.

I've some screens for you, enjoy !

Please, post your comments and give me suggestions to make the initial release better !

EDIT : We have a lot of work on this, so the release will not be soon
EDIT : Icons/Graphics are not yet done (As you can see)
EDIT : This app is completly wroted in C, NOT LUA !