Codetactics updated their multi platform, 3D, top down, arcade style helicopter game Mobile Assault.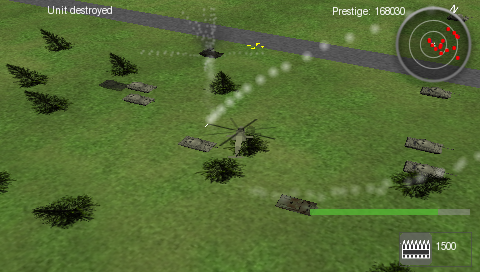 Changes:
Features
* Better in game message system.
* Achievements, with uploading to the leaderboard.

Improvements
* Add more text radio chatter to every mission.

Bug Fixes
* Fix a crash on startup on iPhone.

Under The Hood
* Game action performance improvements.
* Preparation for mission scripting.
* Fix small memory leaks.
http://forums.qj.net/psp-development-forum/167567-release-mobile-assault-1-2-3d-helicopter-shooter.html