Dark_Wolf released a demo version of his game Naruto Target Practice.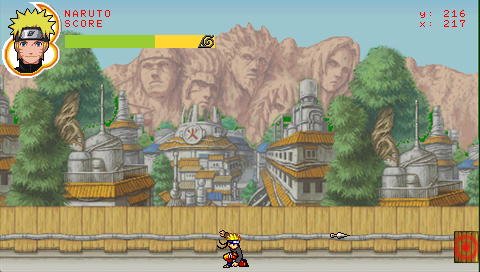 Quote:
This it is my second homebrew released : Naruto Target Practice. It´s just a Demo version but i am already working on a new version. Don´t Worry about the How to Play because it is everything explained in the game
– Only works on PSP with CFW or CFW enabler.
– Tested on 5.00M33-6.
For more information and how to install read the Read Me.txt file inside the .rar.
http://forums.qj.net/psp-development-forum/153159-release-naruto-target-practice-demo.html