Tyrian is an arcade-style vertical scrolling shooter. The player controls a space ship fitted with different weapons and enhanced energy shields. Money is earned by destroying enemies and grabbing bonuses, which is then used to purchase upgrades such as weapons, shields, energy generators, and different ships from interlevel menus. The game is fast paced and presents a variety of enemies and bosses.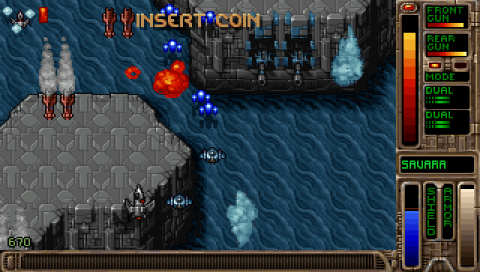 Changes:
Update: [12/27/07] OpenTyrian_PSP_08 patch released.
– some tweaks in music emulation code resulting some speedup
– based on the latest (647) revision of OpenTyrian
– better OSK support
The PSP port is courtesy of Deniska.