CoolEyes has released a new version of his very popular homebrew multimedia player for the Sony PSP. PMPlayerAdvance can handle PMP encoded videos for playback on your portable video gaming console. It is also now CFW (Custom Firmware) 5.00 compatible.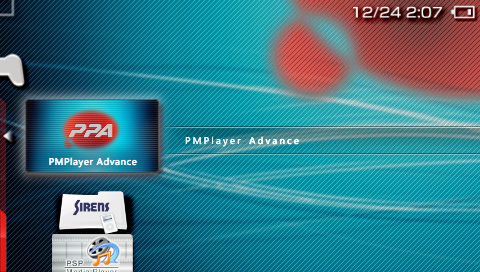 Changes:
* Update a core function of the nid, support for 5.00M33
* Support xxx.sc.srt, xx.tc.srt subtitles, sc for GBK, tc for BIG5
* Increase in the player, inverted image of the function, broadcast, according to X + Start button switch
Thanks to brakken / http://www.tehskeen.com for the news.