New game from Daniel C.: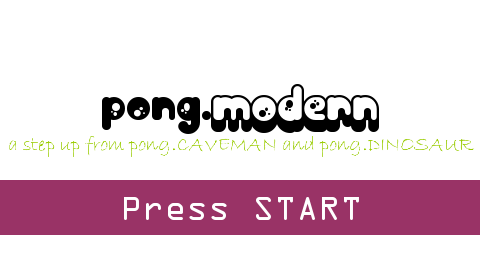 Authors description:
pong.MODERN is the Pong of the modern man. Revamped, redone, revolutionized, re – and just about every other word with "re" as the prefix – pong.MODERN is how Pong should be played today. With new rules, new modesn and a new style, pong.MODERN is the successor, in every sense of the word, to pong.CAVEMAN and pong.DINOSAUR.