PSP Action Replay converter is a simple application designed to convert the code file of PSP Action Replay into CWCheat or nitePR format. This application is currently only capable of converting ~80% of codes correctly to CWCheat format.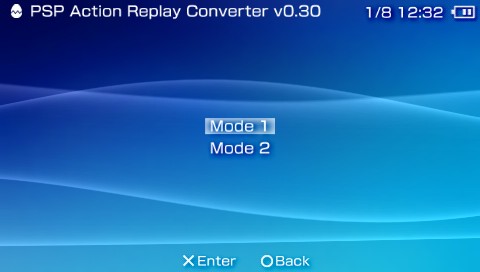 Changes:
Added: Windows based conversion application, only CWCheat conversion.
Fixed: Issue returning from the PSPAR to nitePR menu.
Fixed: Crash if circle is enter.
http://forums.qj.net/psp-development-forum/155773-release-psp-action-replay-converter-0-30-a.html