PSP Filer a file explorer with few extras has been updated.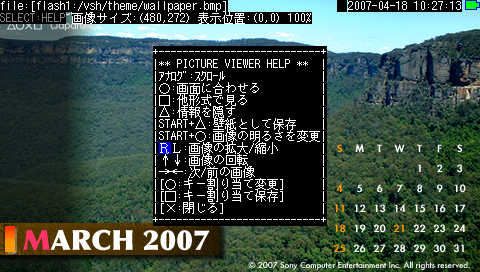 Changes:
filer:
– added "GAME4XX" folder to re-order game icons. (added "GAMEnaa" folder : n=0-9, a=0-9/a-z/A-Z)

picture viewer:
– changed circle button's function to toggle "make a picture to fit screen width" and "to fit screen height".

binary editor:
– fixed a bug that a help screen was vanished when Filer finishes to read a large file.