PSP Mario is a clone of Super Mario Bros. for the PSP.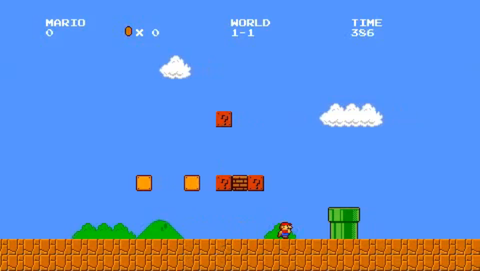 Quote:
As many of you know i have been working on this for quite some time. And finally i have a first version ready for everyone to try out. This new version is a total re-code from the older version above, which has obviously taken a while (i only code in spare time or whenever i feel like it).

But anyway here's the features:
– Classic HUD
– Complete mario/luigi animations (including death animations, turning animations & flag animations)
– Full goomba A.i
– Tilemap levels
– Now completely uses tile based collision.
– Play as Luigi or Mario
– Brick Block & ? Block animations.
– Classic sound effects.
http://forums.qj.net/psp-development-forum/157886-release-psp-mario-new-worlds-v0-01-a.html